10 Jun, 2017
App 365 Days of Self-Exploring Questions Powerful questions that stimulate self-discovery, reflection and finding inner voice
Jun 10, 2017
App 365 Days of Self-Exploring Questions
Powerful questions that stimulate self-discovery, reflection and finding inner voice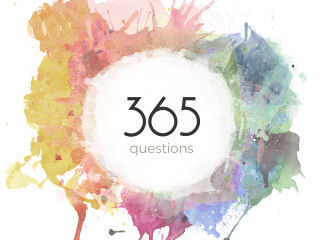 One powerful question per day that stimulates self-discovery and allows you to find your own voice, connecting and sharing with like-minded people. The 365 Days of Self-Exploring Questions App is created to stimulate self-discovery, reflection and personal growth. The questions guide you to find your own insights, inner wisdom, and essence. This campaign is aimed at raising the funds required to make daily personal enrichment possible with today's technology.
WHAT WE BELIEVE
'There is nothing more free than being yourself.'
Who are you when you are totally being your true self?
Who would you become after 365 days of self-exploring with powerful questions that help you find your own best self?​
We believe that personal growth is a lifelong journey that requires daily effort. Each one of us is whole, creative, and resourceful. We already have within us what we need not just for coping, but for thriving in all circumstances. When we explore deeper and get closer to our inner self, we will hear the answers, insights, and inner wisdom from our essence.
This journey of exploration and self-discovery is engaging, fun, and exciting!
We believe that the 365 Days of Self-Exploring Questions app serves just the right purpose to help you along the way.
A Desk Calendar version of 365 Days of Self-Exploring Questions is also being created at the same time (same content). We believe that these two inspiring products will help you find the benefits of who you truly are and bring them to your everyday life. The market price for the desk calendar is USD 20.50.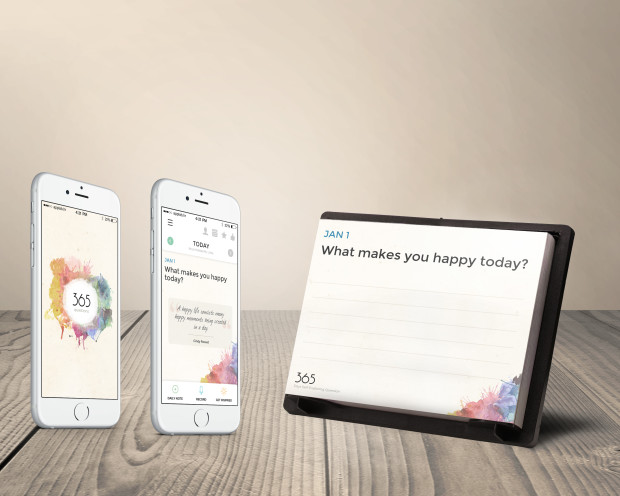 OUR VISION & GOALS
We are offering our app users the most innovative and integrated daily self-exploring, reflecting, and learning experiences with today's technology.
We pride ourselves in delivering:


a daily powerful question stimulating deep thinking


a space freeing your thought, voice, and inner wisdom


valuable resources like famous quotes, readings, websites, and shared texts


a positive community to join, helping you connect and share your thoughts with others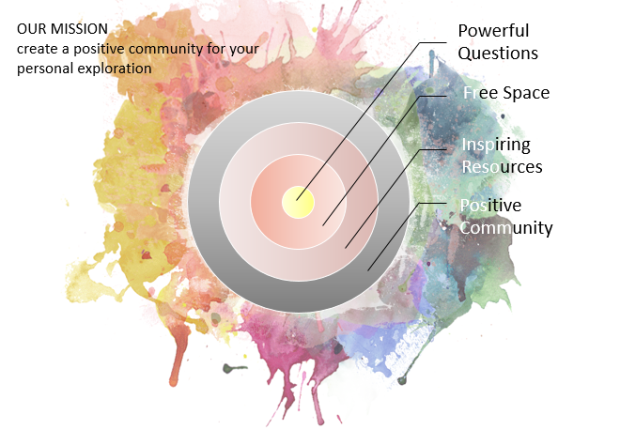 1 Daily Question + 1 out of 3 Different Additional Resources (example below)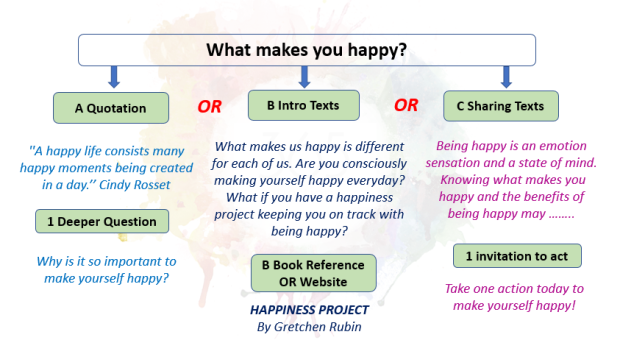 We look forward to having you on board with our vision.
You may help us by supporting our goals, spreading the news, and being our ambassador for making daily self-enrichment possible.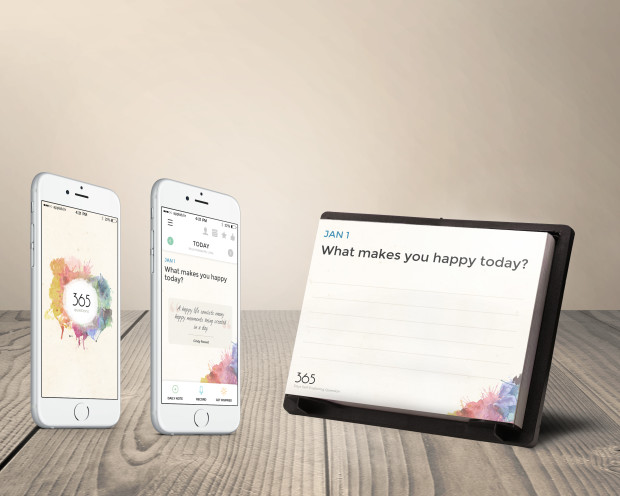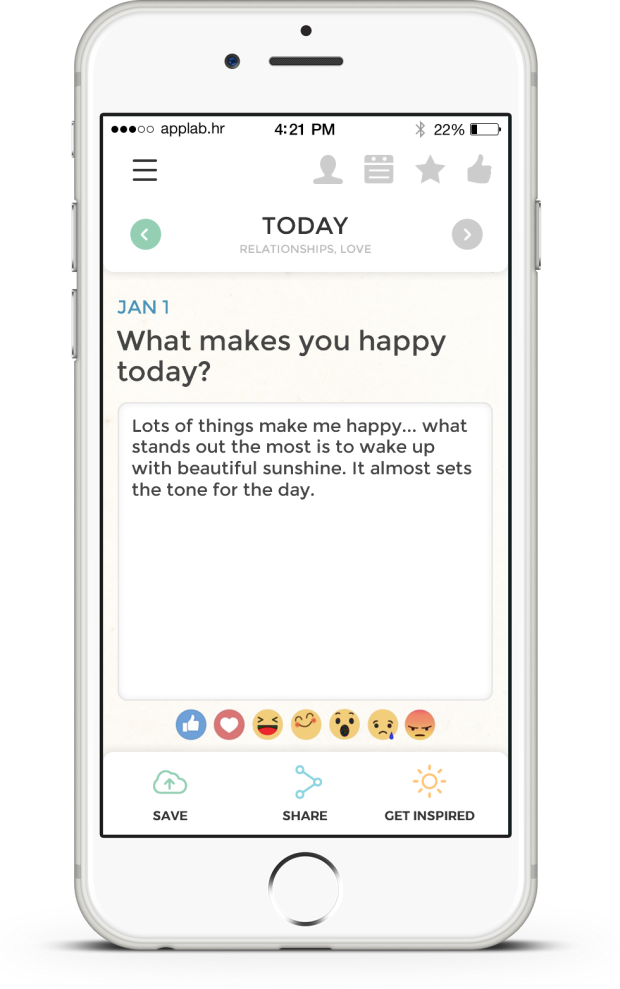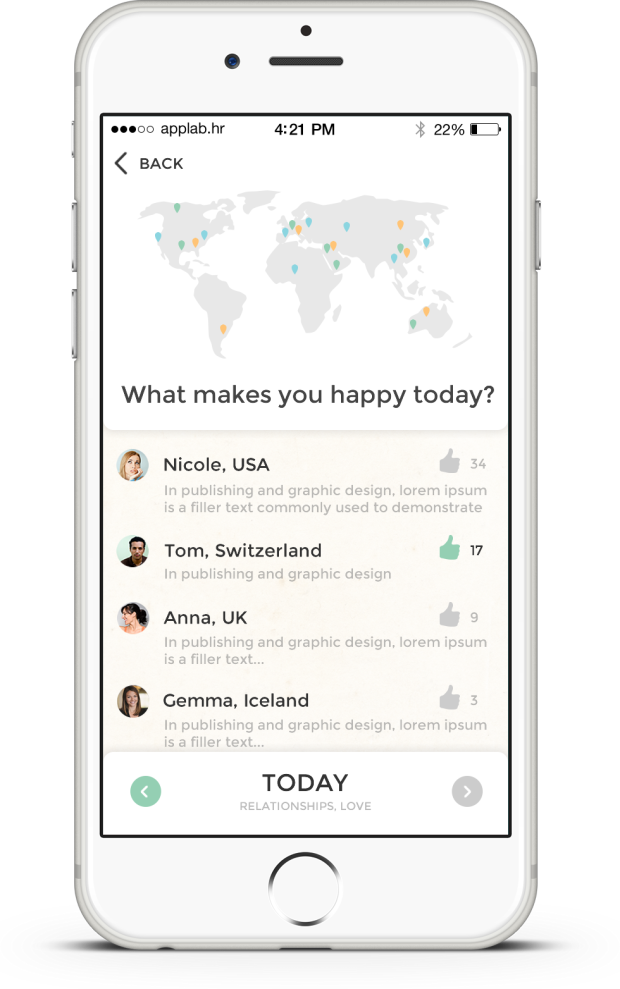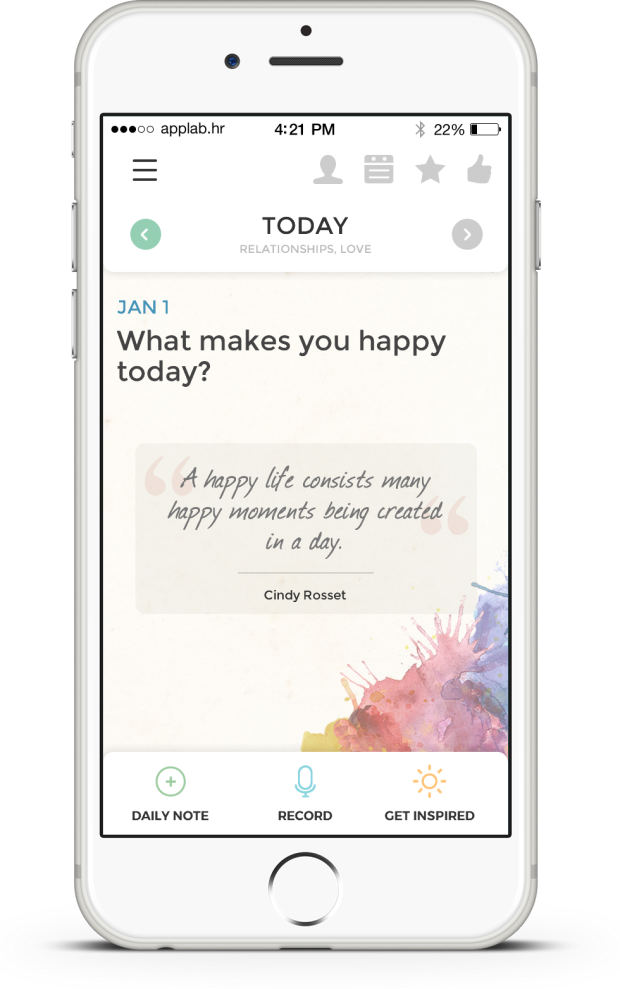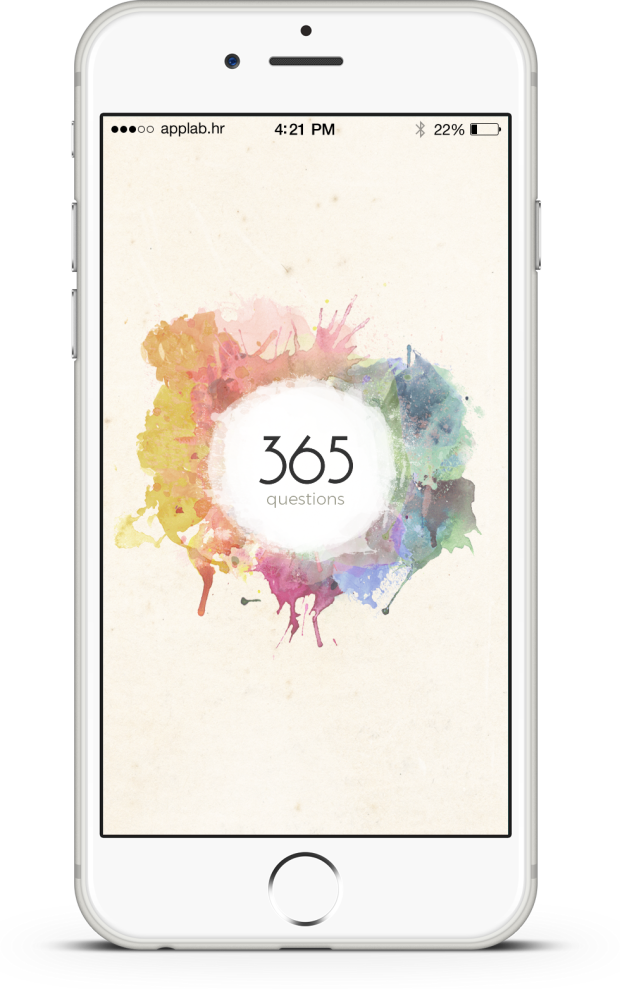 ABOUT 365 DAYS APP
The app is launched as both FREE app (limited to daily question only) and PAID app (full access). The market price for an annual subscription is USD 8.99.
[Main Features]


A daily powerful question


A space write down or record your answers


Inspiration from famous quotes, readings, and websites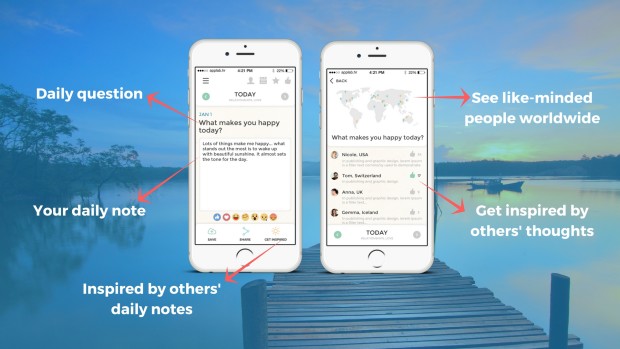 [Advanced Features]


Connect with others and share your thoughts


Collect 'My Favorites' list + 'Like' the daily question


'Like' the daily thoughts that are shared by others


[Upgraded Potential]


Keep progress of daily questions answered + celebrate milestones with rewards


Contribute to the community by posting your own powerful question


'Add comments' to others' daily shared thoughts


[Development phases]
The app development is progressed in different phases:


Main feature: iOS, Android - will go live 1 Jan 2018


Advanced feature (a): iOS, Android - will go live 1 Apr 2018*


Advanced feature (b): Desktop browser - will go live 1 Apr 2018*


Upgraded feature: All 3 platforms - will go live 1 Jan 2019*


* development implementation is dependent on total funds raised
ABOUT FUNDS RAISED
The amount will be used as per below: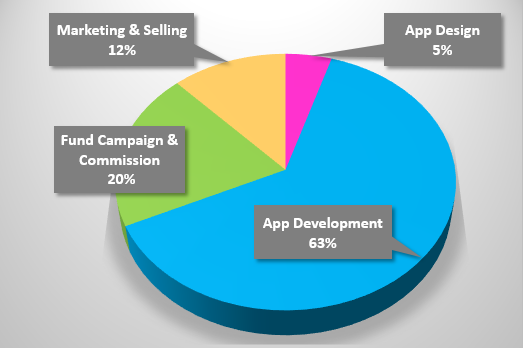 JOIN US IN MAKING IT POSSIBLE
Together we realize our shared passion, vision and goals in personal development. By participating in the project (depending on the participation level chosen), you get to:


be the first to use this pioneering app with early release


enjoy complimentary access to the full app


gift your friends and family with full access


e-calendar and desk calendar


USD 800 payback


We look forward to seeing you taking active participation by:


choosing the level of support corresponding to your desire!


providing us your feedback on the app in concept/feature design (link below),


sharing this campaign with your families, friends, and important contacts,


joining us on our Facebook page.


Please give your feedback on the 365 Days App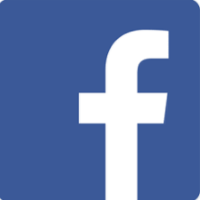 We appreciate your participation!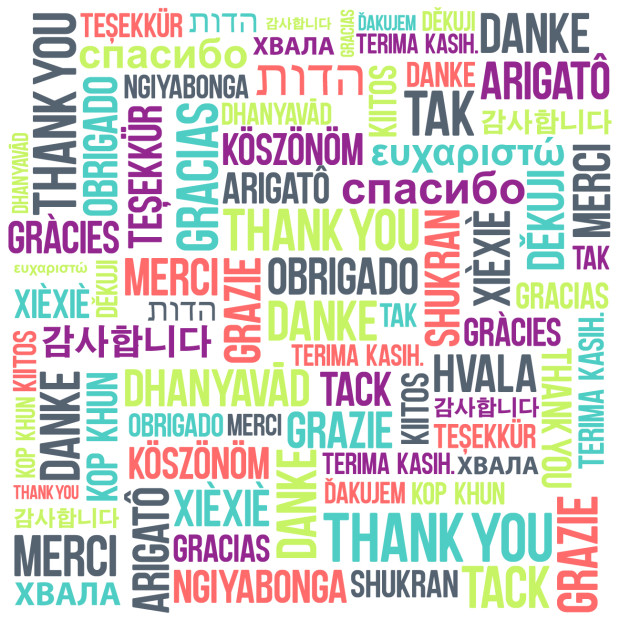 Credits
---
Tags: Wire, Crowdfunding, Reward-Donation, Europe, English